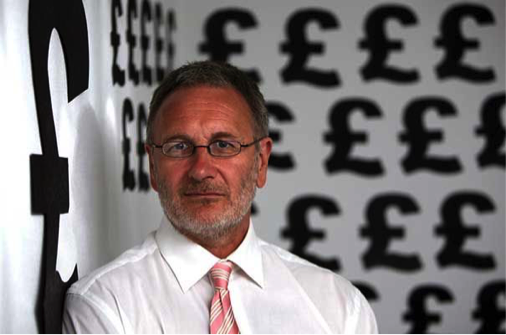 BLX in £4m cash lifeline to SMEs
A Cambridgeshire company has secured a multi-million pound deal to help cash-strapped small and micro businesses across the UK.
Asset finance lender The Business Lending Exchange (BLX) has negotiated a £4 million funding facility with Isle of Man based Conister Bank.
Huntingdon-based BLX lends to organisations finding it difficult to secure finance elsewhere, allowing them to acquire assets or raise capital.
The new facility will immediately be put to work with BLX looking to lend to a customer base of startups, sole traders and small businesses with advances of between £1,000-£30,000.
It is also promising to give a decision within one hour of receiving an enquiry and lends money secured on assets such as vehicles and machinery. Providing funding for such a market is a passion of John Stickley who founded the company over 10 years ago.
Stickley, who has been in the finance industry since 1983, said: "I am appalled at the way the High Street Banks treat small businesses which are the backbone of the British economy by strangling them of the finance many of them need to allow the enterprises to grow and flourish. It was this attitude that prompted me to set up BLX in the first place.
"That is why I am thrilled with our new partnership with Conister Bank which will help us to meet the huge demand for our services.
"It is very satisfying to be able to make a loan, even for a few thousand pounds, to a startup business, or a sole trader as it can make a massive difference to their future prospects."
Conister Bank managing director, Douglas Grant added: "We are delighted to help an independent lender provide vital funding to such an important market sector.
"The BLX management clearly has the same dynamic approach to lending that has been the hallmark of Conister since our inception."
The deal between BLX and Conister was structured by Zac Cogan, managing director of Corporate Asset Solutions Ltd, a specialist provider of financial services and solutions to the sector.